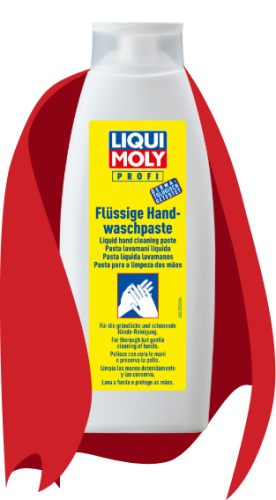 Solutions that help you win!
WASH  YOUR HANDS – 2,3,4,5,6,7,8…
Hand Wash Paste was designed to remove tough dirt in workshops, including oil, grease, tar and inks. Avoiding the coronavirus means keeping everything super-disinfected and clean and it has now found its way to many an indoor basin.  This is the product to blast the bugs – packed with power, but still not harmful for your skin. In the race for germ domination, proper soap cleaners defeat sanitizers, and Hand Wash Paste can be used with or without H2O.
Hand wash Paste is also brilliant with clothing stains. Rub a little paste on the oily stains on your clothes before washing to remove them. Braai stains, little painted handprints, grease marks from working on your car- gone! Keep it everywhere.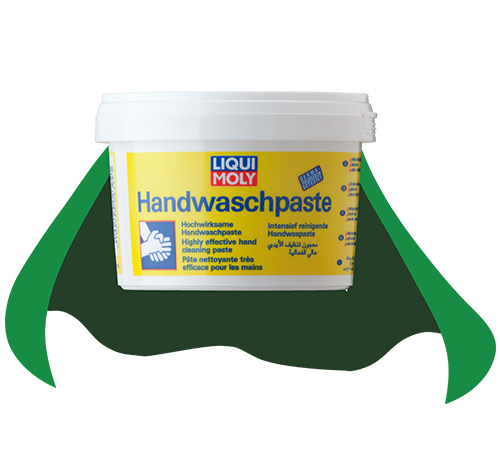 Takes oily stains out of clothing. Just rub into oily stains before you wash and see the stains disappear.
You can wash your hands 6987 times per day without dryness or damage.
Hand wash paste is Dermalogicaly tested.
Cleans your hands and leaves a protective layer afterwards.
Some multi-purpose products come to the rescue as superpowered game-changers to help you conquer a range of challenges.
These are our Liqui Moly Superheroes – solutions that help you win!
Join our Liqui Moly DIY group on Facebook for tips, competitions and insights on the multiple uses of the Liqui Moly range .