The Vespa is an Italian icon of style and panache but what is often not appreciated is the overall quality, which might be reflected in the price but which puts them head and shoulders above any other scooter on the market.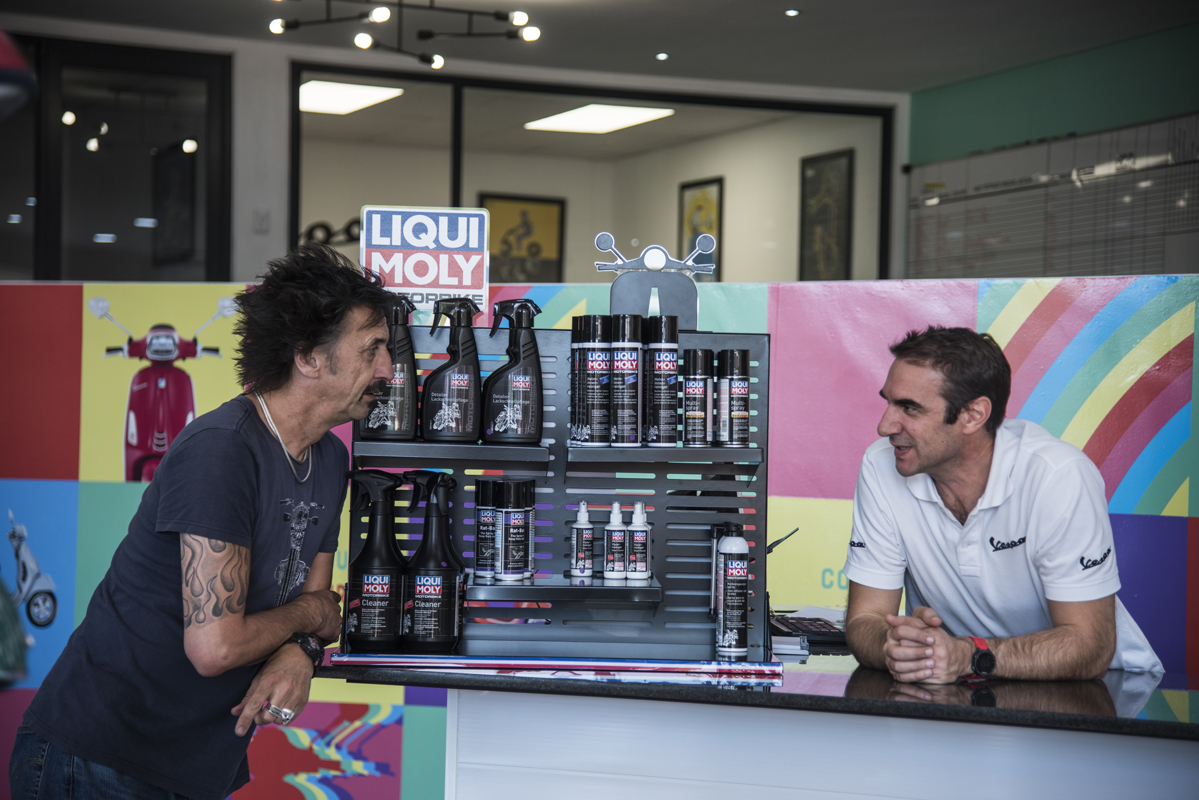 Pulling through to the stunning Vespa haven in Rivonia, better known as Vespa Johannesburg we got to chat with Jason Liebenberg (general manager), who had some exciting news about their collaboration with Liqui Moly SA.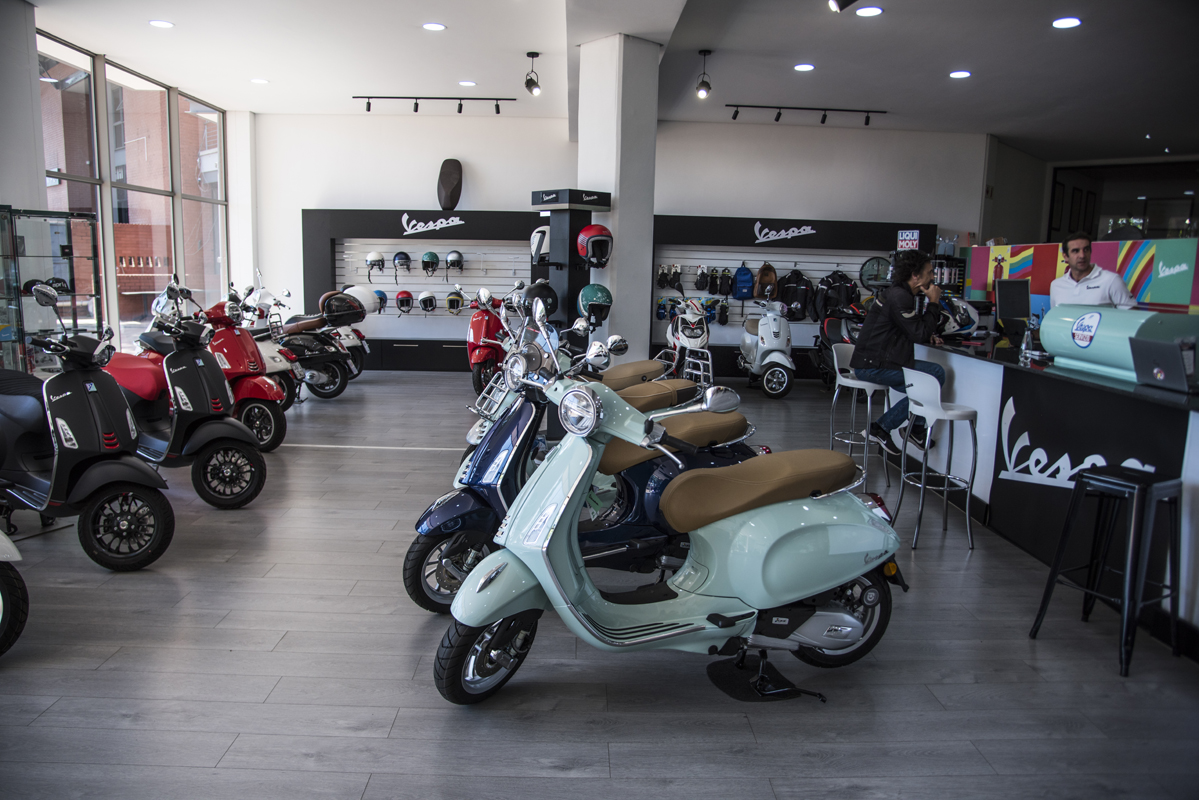 Any good piece of engineering needs the best liquid products, from lubricating oils, coolants, brake fluids and even cleaning and maintenance products and some of the best on the market are those from Liqui Moly, a company that has a large footprint in the South African market.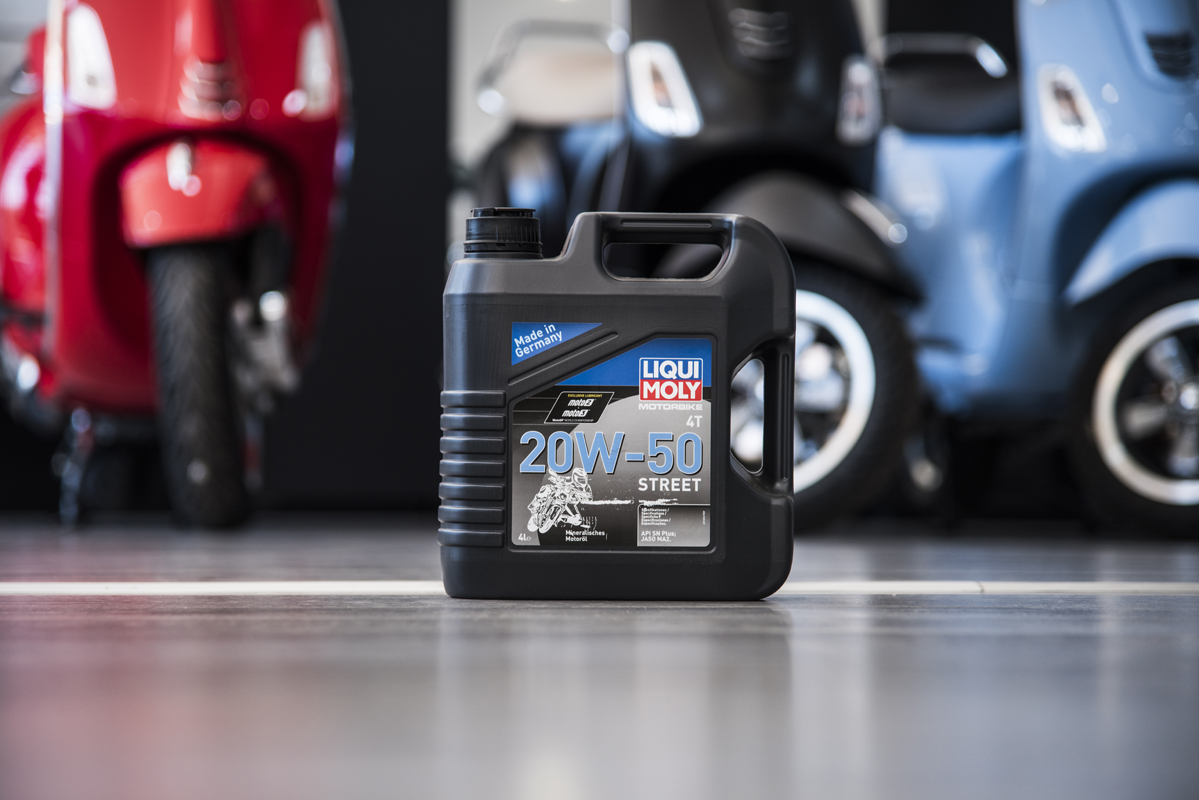 Vespa South Africa has recently secured a partnership with Liqui Moly SA and all Vespas will now be serviced using Liqui Moly products at all stages of the servicing and maintenance process, while Liqui Moly products will be on sale at the Paulshof showroom.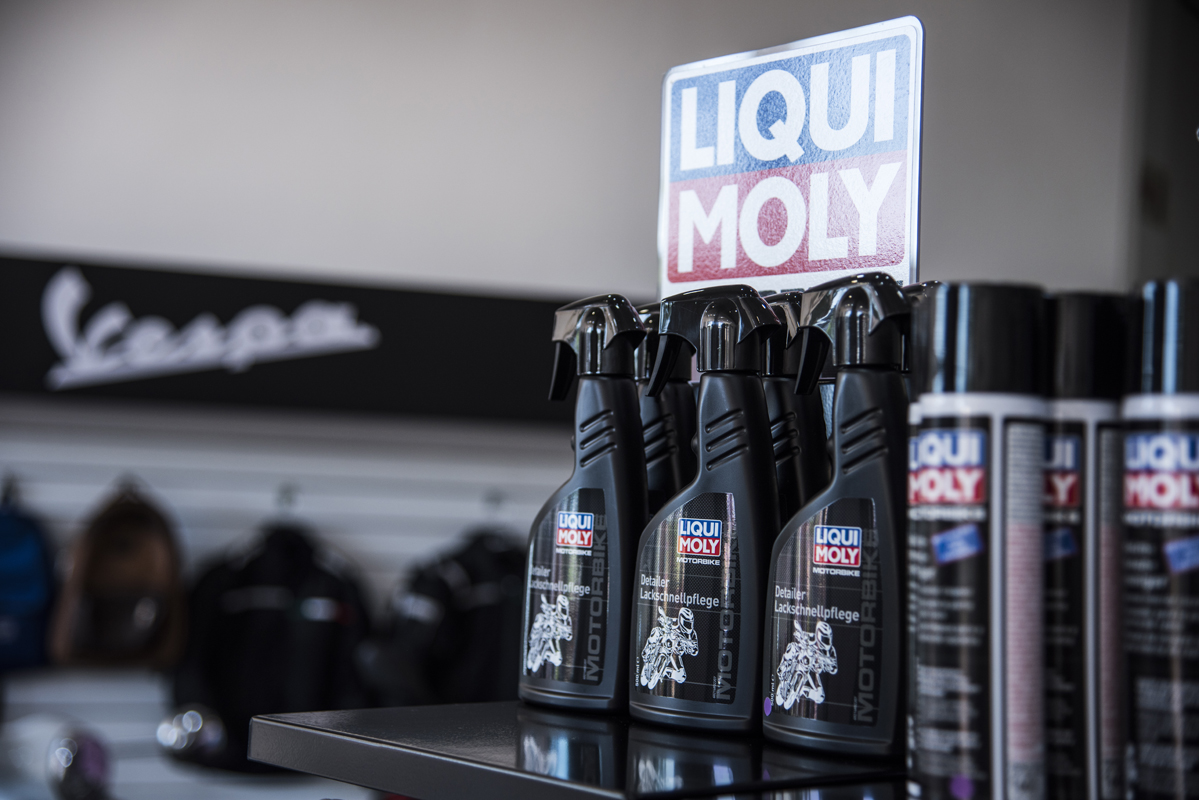 I don't know about you, but whenever I've seen a Vespa it is usually gleaning in the sun and begging me to open my wallet, just like any Italian automotive exotica. Liqui Moly offer a line of cleaners that get the rest dropping jaw and wanting to join the Vesparados.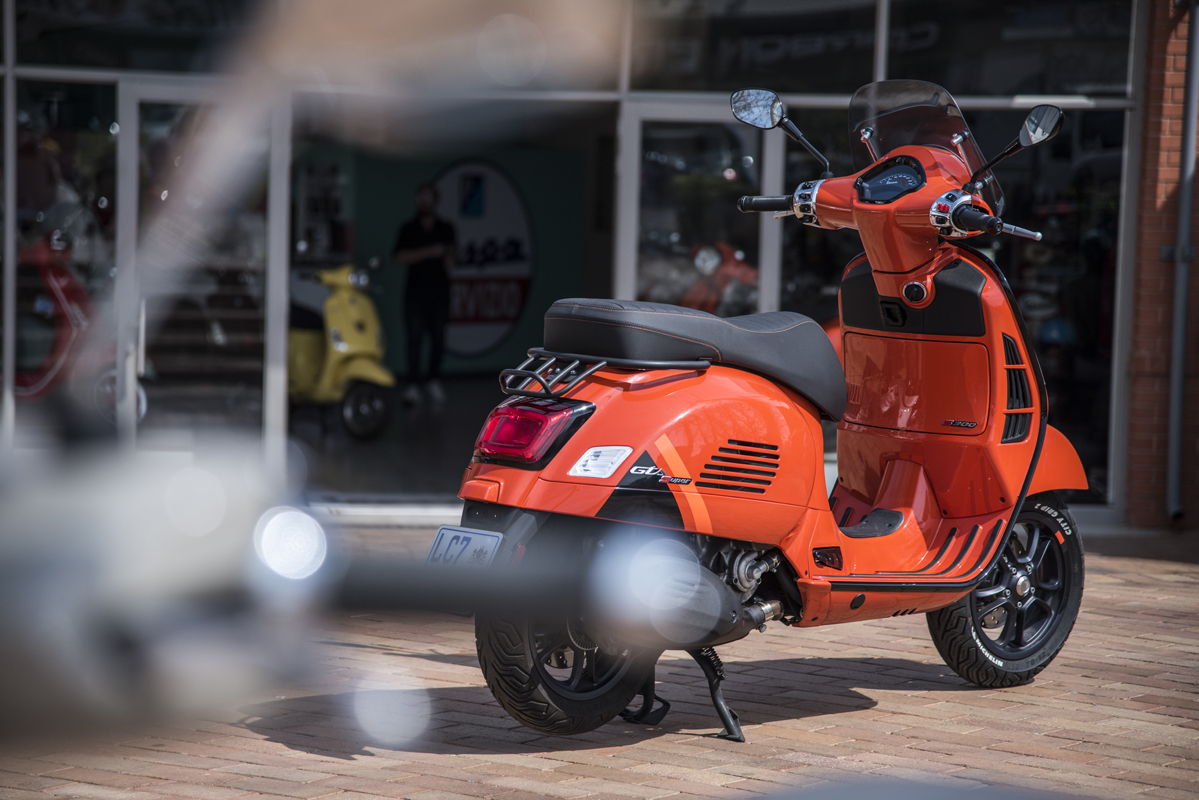 For more information, contact Vespa South Africa on 011 440 7649, or visit the showroom at 5 Achter Road, Paulshof. It's the same centre where you'll find MotoMate and Bike Shop Rivonia.
Keeping your Vespa clean is relatively easy as they don't have massive brake discs or chains, which means they don't get as dirty as a normal motorcycle would.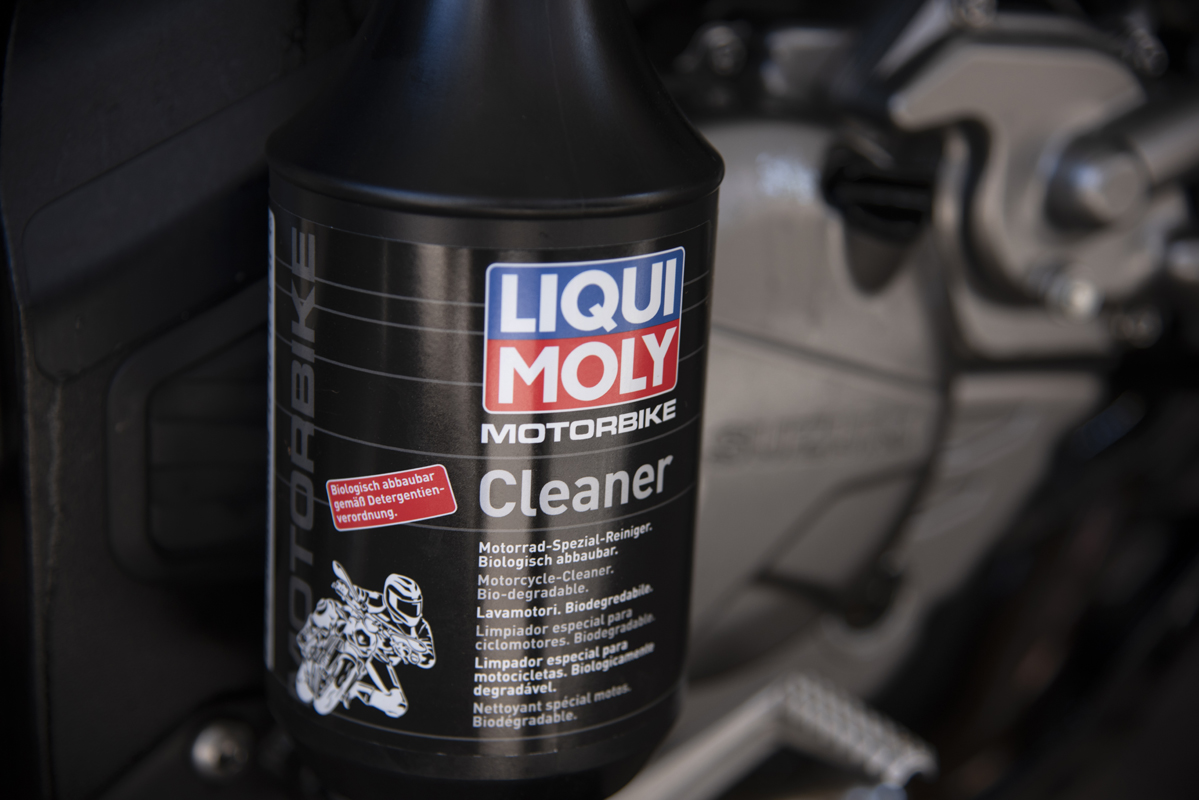 To start the cleaning process off, grab a bottle of Liqui Moly's Motorbike Cleaner. It comes in a 750ml bottle and has a nozzle that can be adjusted to spray wide and at a thick consistency. Spray it on, leave it on for a few minutes, then wash it off and all the dust and gunge comes off effectively.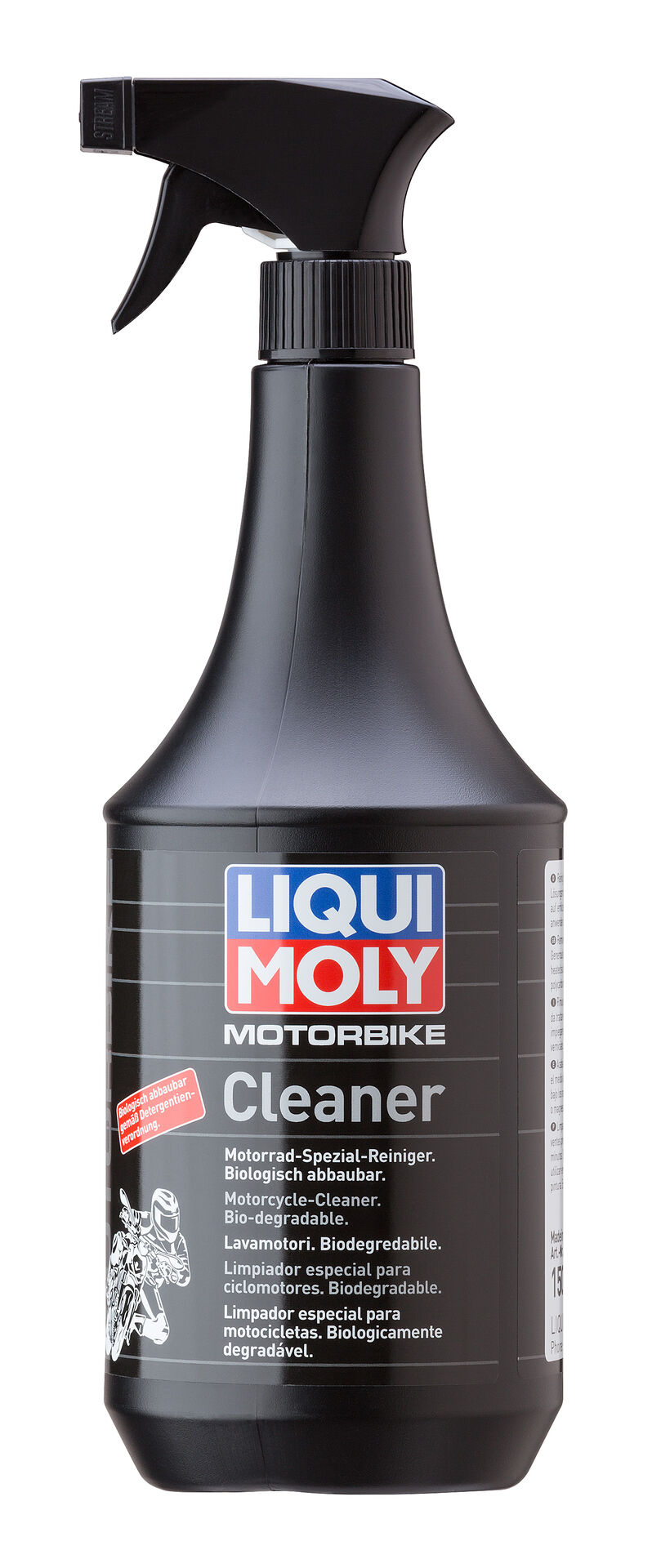 Liqui Moly Cleaner
SKU: 1509
(1 LTR)
LIQUI MOLY Quick-Detailer
Vespas are known for their finer details, so to enhance those features that may have dulled up over time, we would advise using Liqui Moly's Detailer.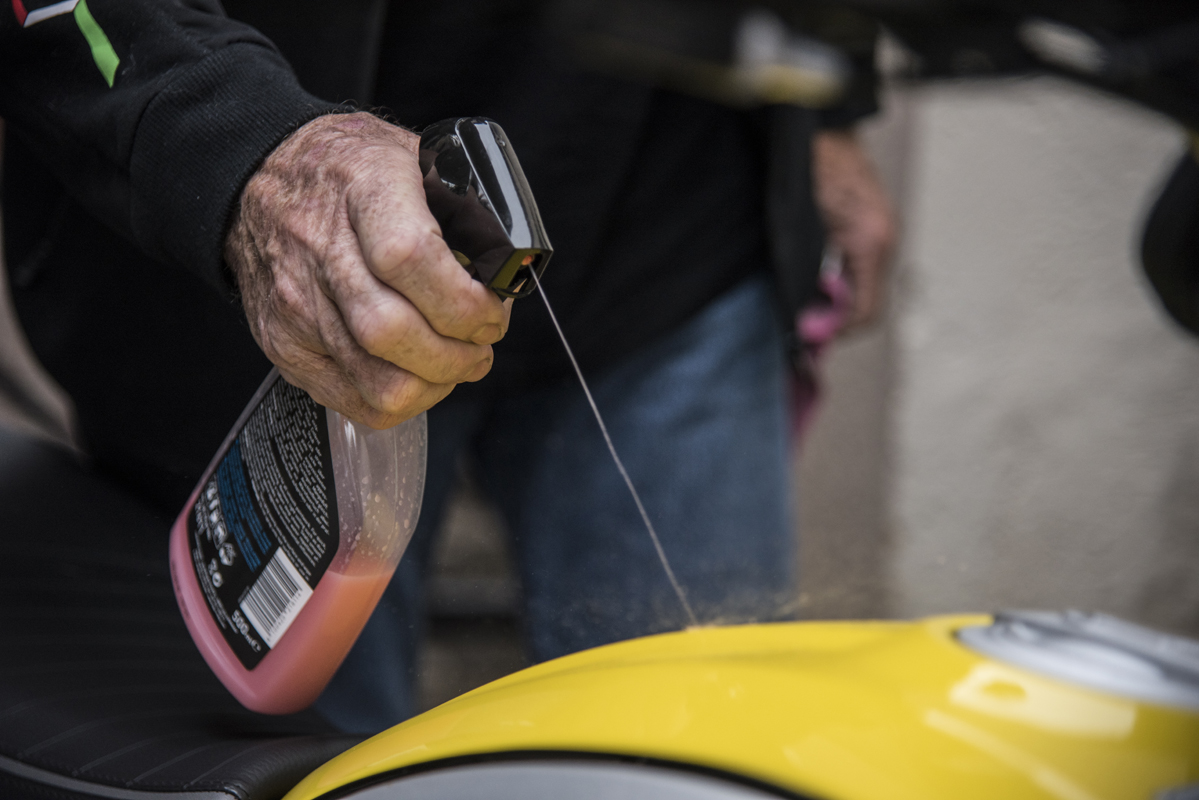 Designed for a quick touch-up, it is perfect for removing light dust and grime, leaving the surface with a protective coating. Spray your Vespa with Detailer then rub it up with a clean microfibre cloth. The Detailer leaves no 'bloom' on the surface and rubs to a glossy lustre. In no time your Vespa will look better than new again. An excellent product which is an absolute doddle to apply.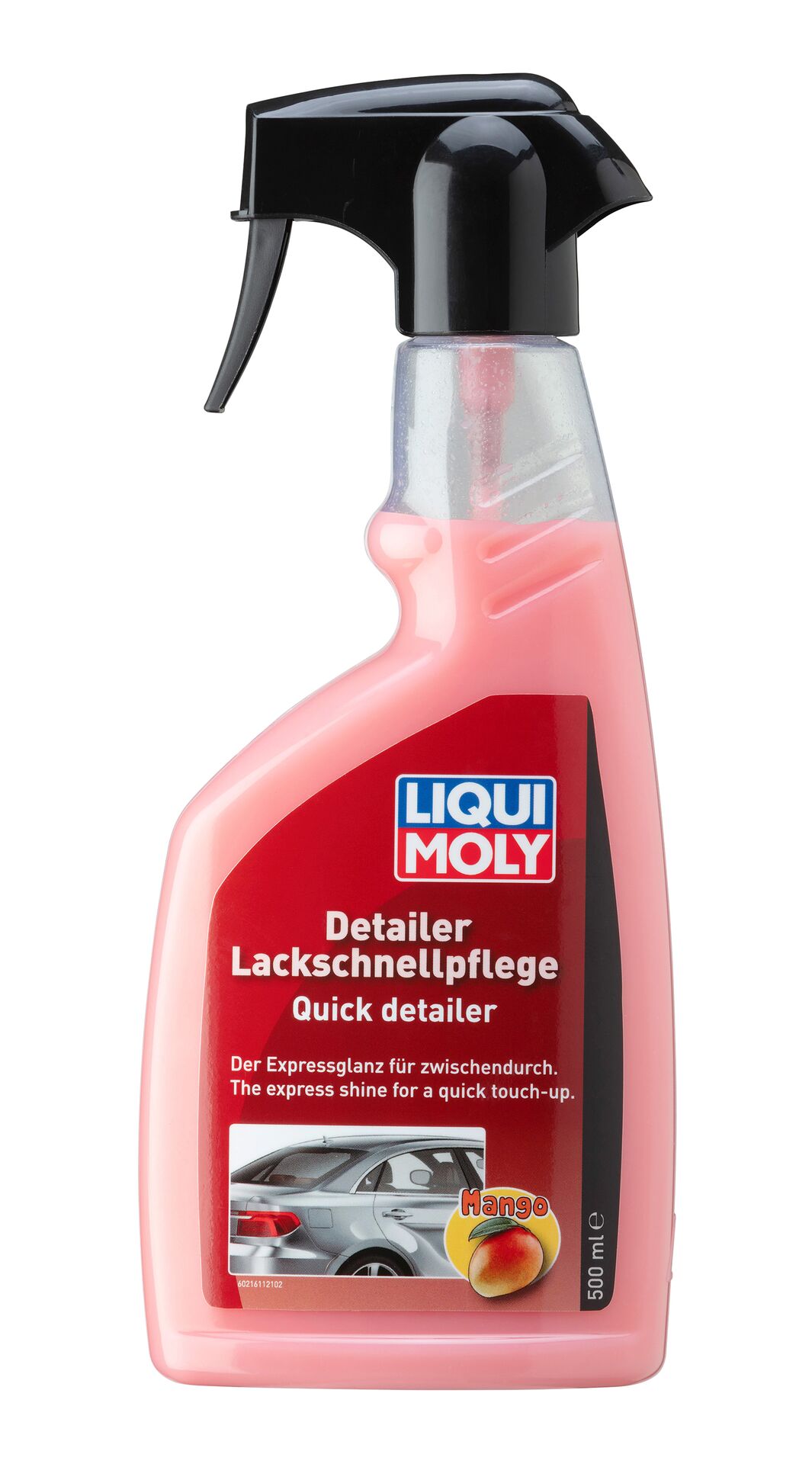 Liqui Moly Quick-Detailer
SKU: 21611
(500 ml)
Just because your Vespa has a classic design, this doesn't mean it has to function or sound like it's from the 1960s. To keep those electricals, pivoting bolts, and rubbers from squeaking we would suggest using Liqui Moly's Multi-Spray. As well as preventing squeaks and moisture, Multi-Spray also helps prevent corrosion.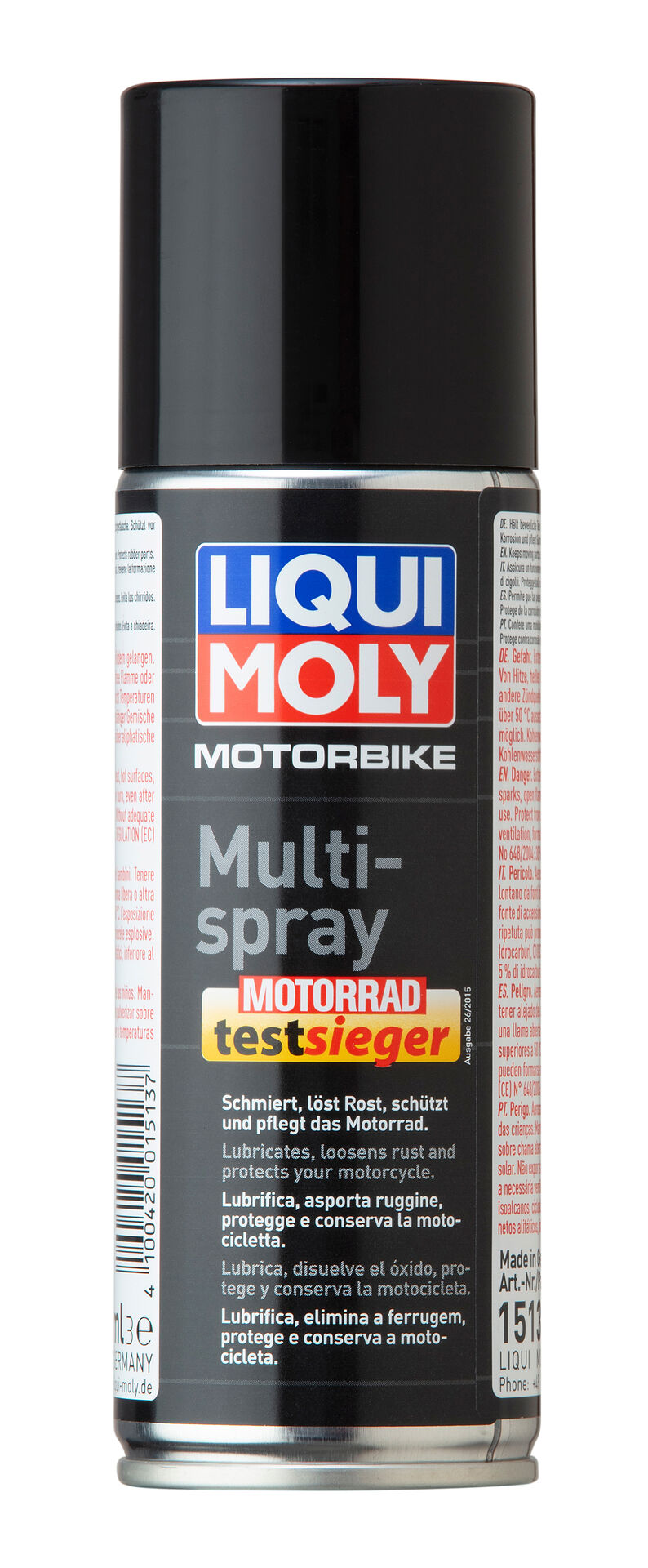 Liqui Moly Multi Spray
SKU: 1513
(200 ml)

Liqui Moly Rat-Ban
SKU: 21640
(200 ml)
As you can see, Liqui Moly has some very specialised motorcycle maintenance products to keep your Vespa in immaculate condition, they even include a spray called Rat-Ban that deters rodents from making a tasty meal of wiring and other rubber fittings on bikes that might be laid up for long periods (like your Vintage Vespas for example), which is when they like them the most. Who would have thought?