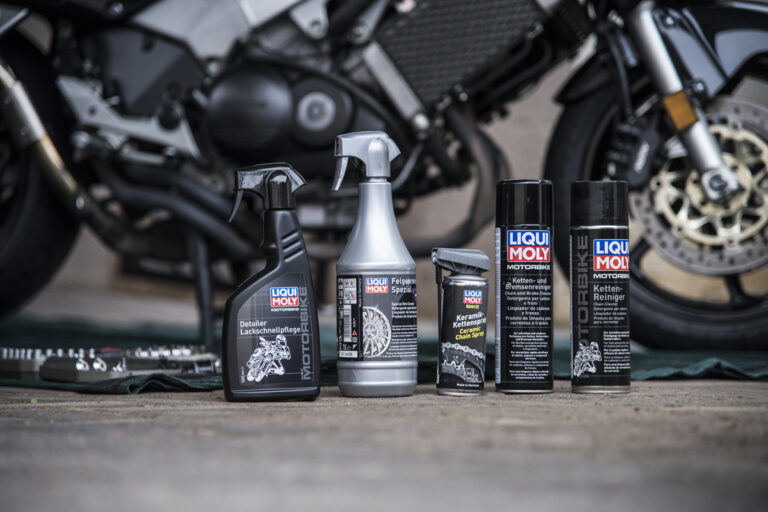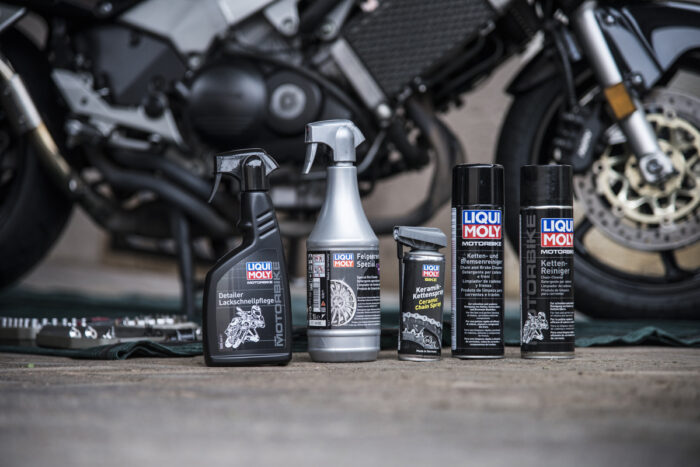 I recently bought a 1998 Honda VFR800. I bought the bike sight unseen, taking the seller at his word. When the bike arrived from the Cape I was pleased to see that it was sound, with no 'scars' of any sort. It was simply that the seller's idea of clean and mine were poles apart. I eventually got a weekend spare and removed fairing lowers to access the cruddy bits. Clearly, this was going to be a job for Liqui Moly's finest.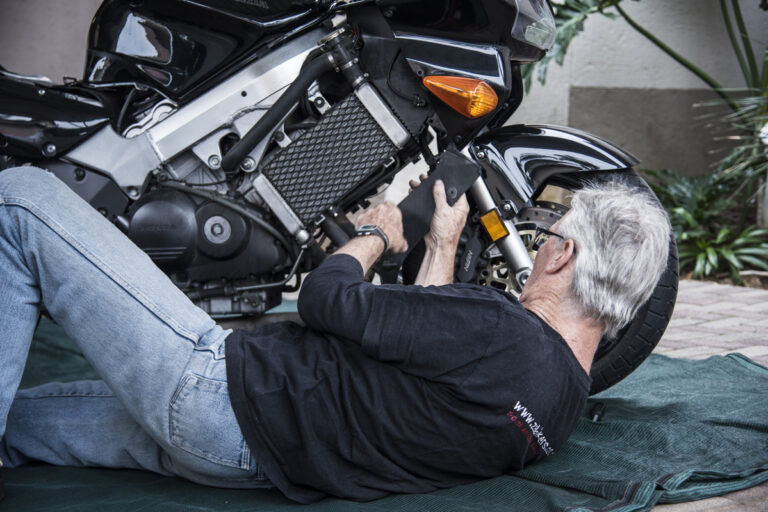 The front of the motor was so cruddy that I decided to use Liqui Moly's Rim Cleaner (comes in a 1-litre bottle). I was going to 'perm' the motor (the Rim Cleaner smells just like perm lotion when you spray it on). I gave it time to work its magic after agitating it with an old paintbrush.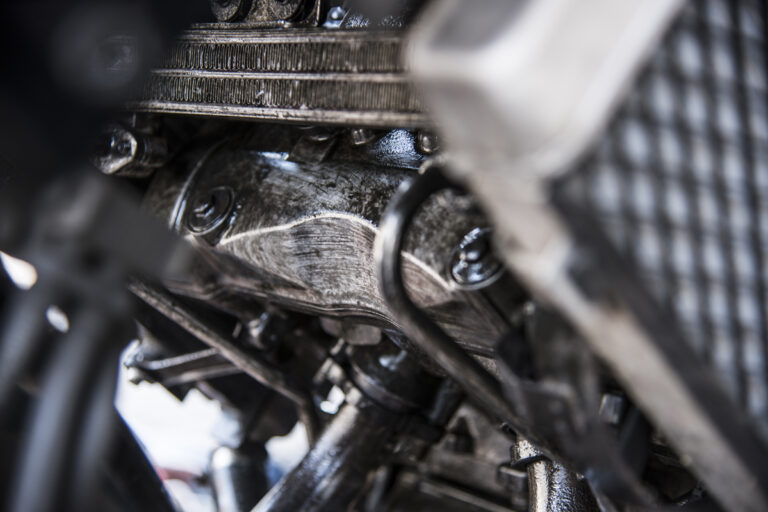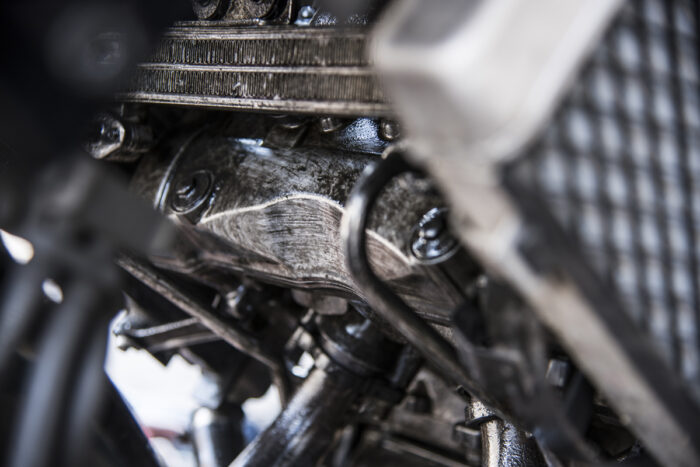 After letting it all set for a while I got out my Karcher and blasted the offending bits, taking care not to use the high-pressure spray on seals or bearings.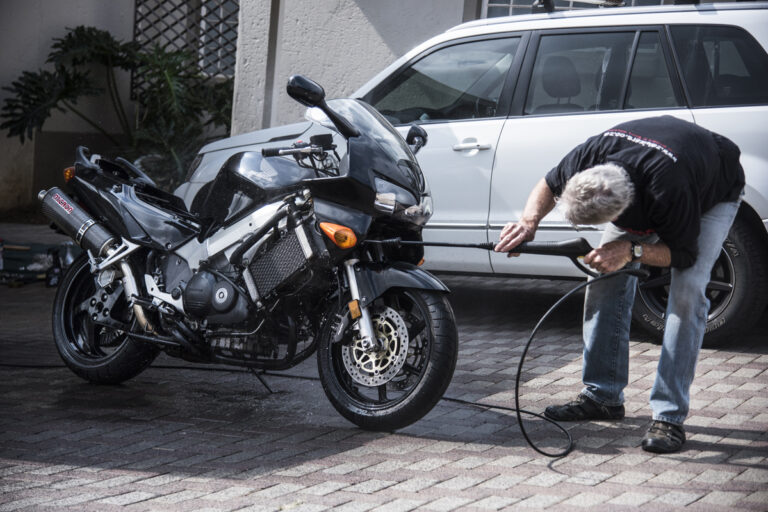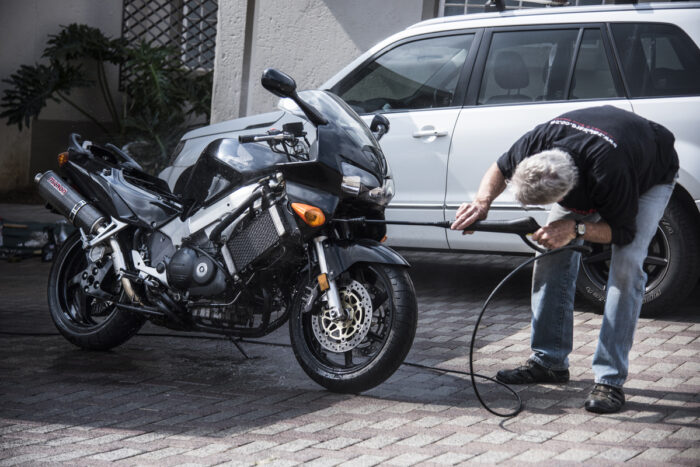 Oh, my Sainted Aunt! As the water washed, the crud rendered defenceless against Liqui Moly's cleaner—a whole new shiny beast emerged. A huge tribute to Honda's build quality and the effectiveness of Liqui Moly's products. It is simply insane that a 25-year-old bike can look this good.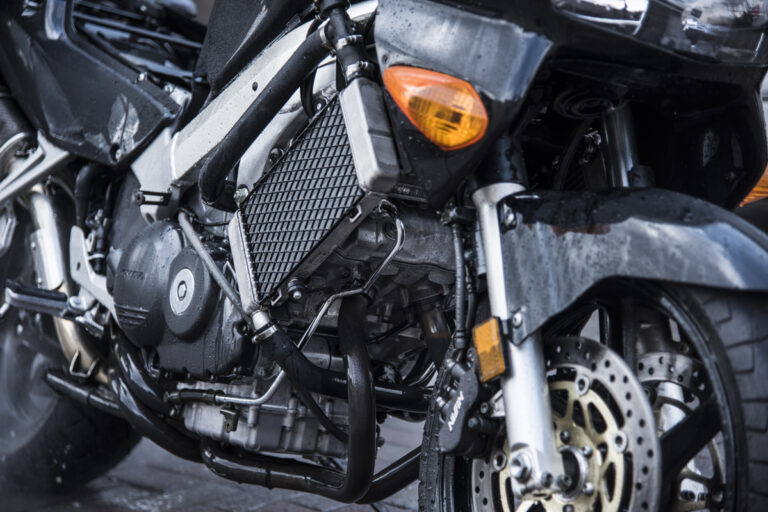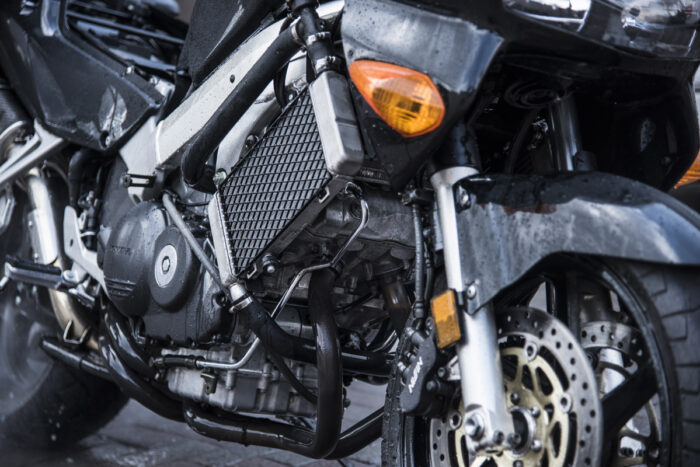 You just got to love the Germans. I mean they are world-renowned for doing things properly. Thorough research, proper manufacturing quality and attention to detail. But there is another thing that I really enjoy about them. Their names for things. An exhaust on a motorcycle for example is an 'Auspuff'. I mean that is just so right! When I got Liqui Moly's new motorcycle-specific Detailer, I was tickled pink to see that the German name for Detailer is 'Lackschnellplege'. That is just so cool! So, you may ask, what do you do with Lackschnellplege? You make your ride look spectacular, that's what.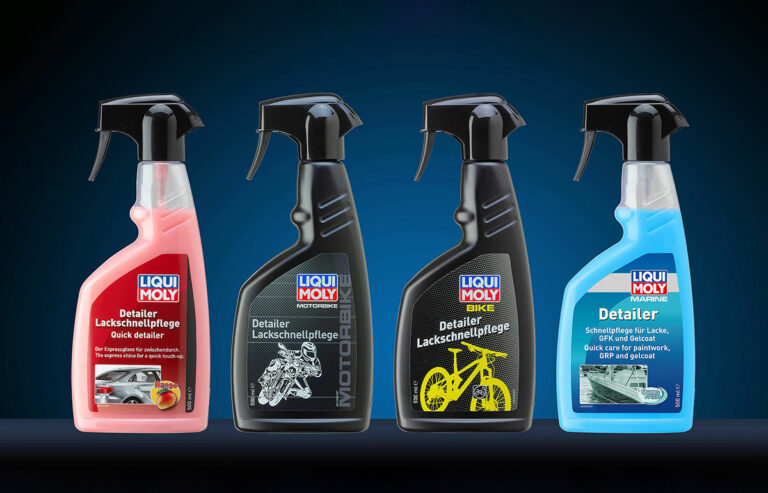 I then took to the engine cases with Detailer, again working it into cracks and crevices with the paintbrush. You can see in the photo below that the engine casing was really grimy before using Liqui Moly's Detailer.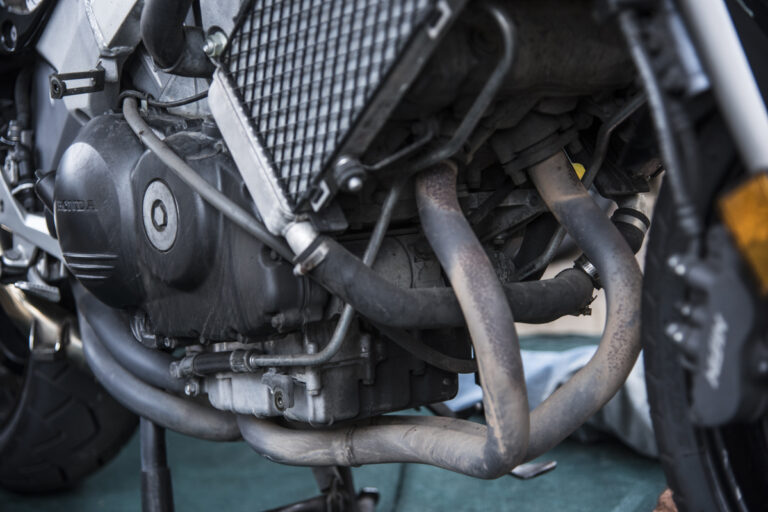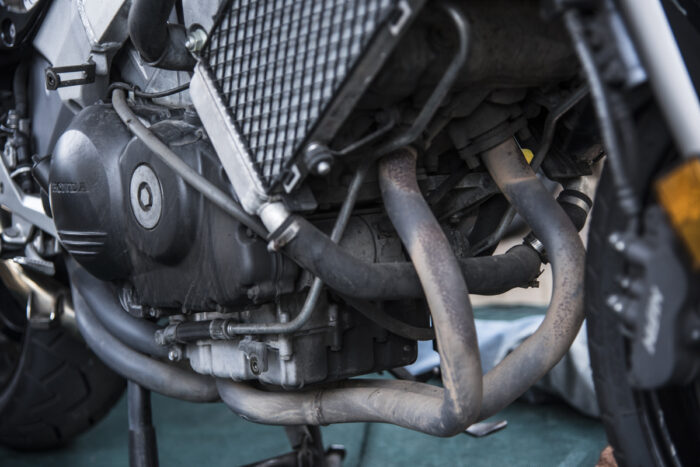 Liqui Moly's new motorcycle-specific Detailer comes in a handy 500ml spray bottle which emits a fine spray of detailer when the trigger is pulled. What exactly is 'Detailer' you may ask? It is a quick shine spray which, when rubbed up leaves a deep protective gloss on your bike whilst removing surface dust or watermarks. It is super easy to apply in that it does not leave a 'bloom' like conventional polish. You simply spray it on and rub it up with a microfibre or other soft cloth.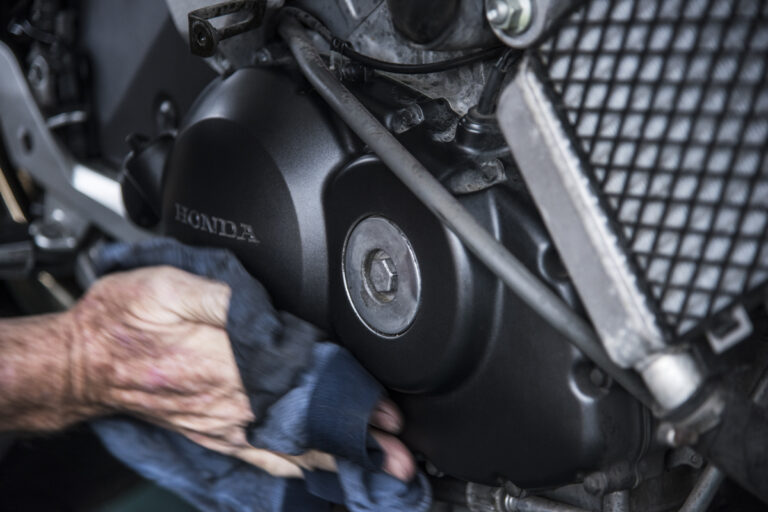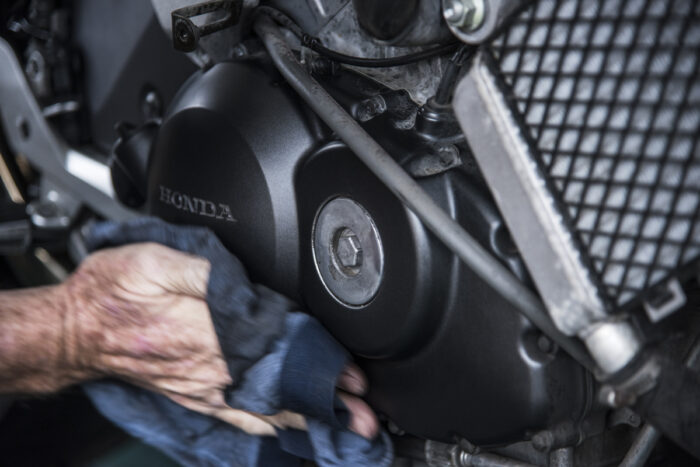 Using it on the engine casing not only cleaned off the grime, but, it also restored a 'like new' lustre when I rubbed it up.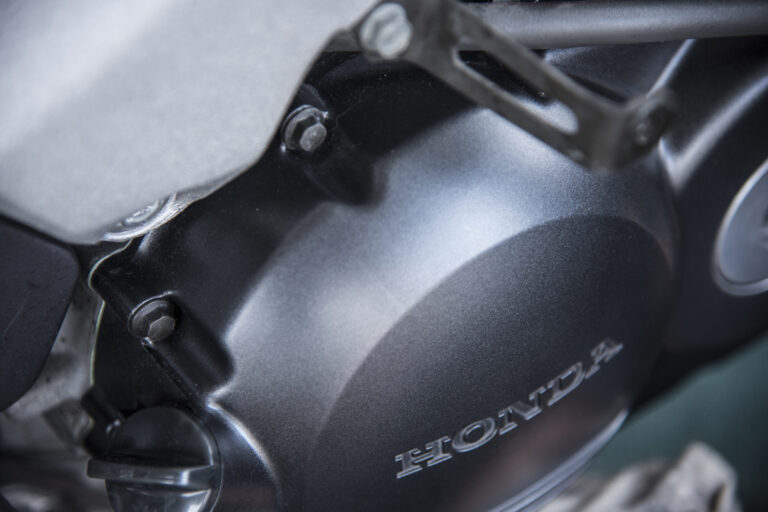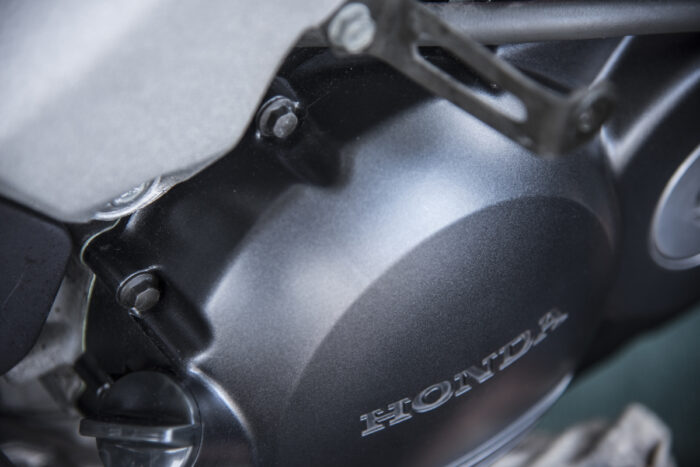 The detailer has a pleasant fruity aroma, so not only does your ride enjoy the protection and good looks, but it smells good too. Think of it as an aftershave for your bike. A really handy kit to have in your bike care arsenal. Oh yes, and the Detailer gives good bang for your buck in that the coverage is excellent and a little goes a long way.
I then got to work on the swingarm, chain and back hub, as well as the footpegs which were covered in accumulated road grime.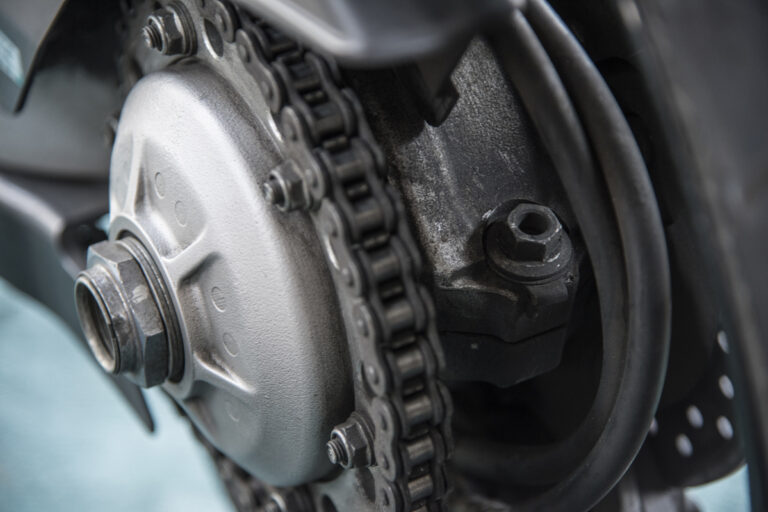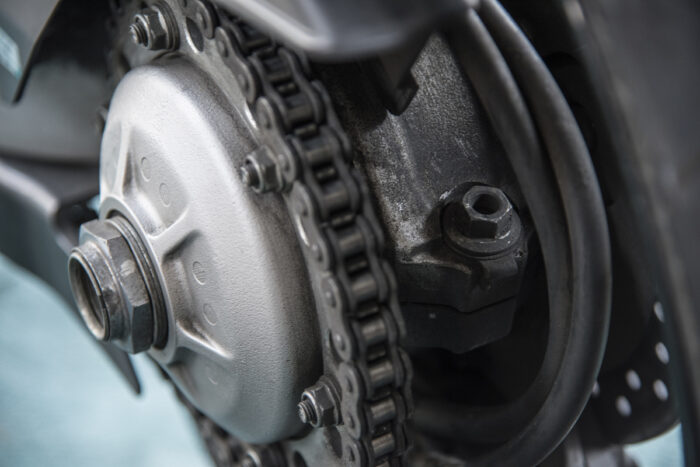 For these bits, I used Liqui Moly's Chain & Brake Cleaner (which comes in a 500ml can). Once applied, I climbed in with a paintbrush and then rubbed up the chain with an old rag. The hub got pressure washed. Again the results were spectacular. Goodbye crud, hello shiny aluminium.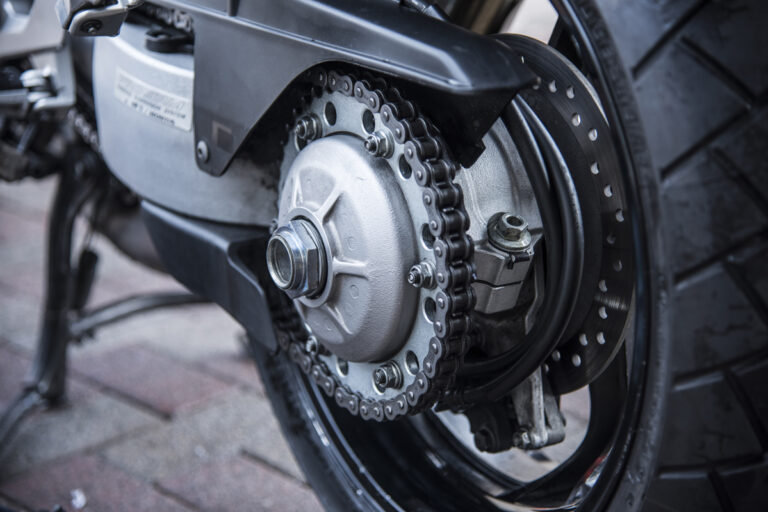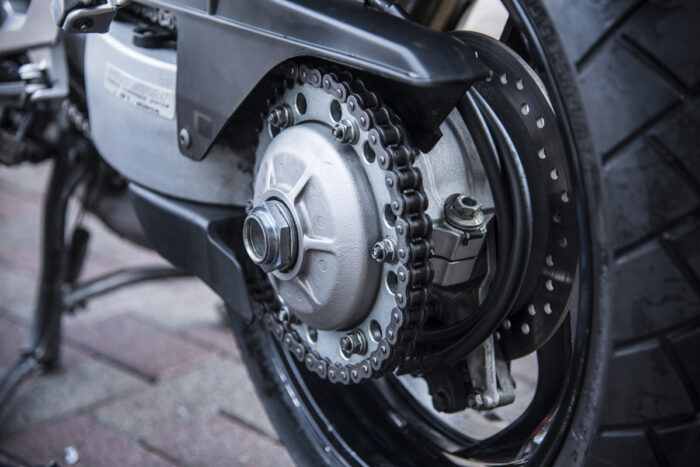 The other product from Liqui Moly that I am evaluating is their new Ceramic Chain Spray. Now I must add that this spray is primarily aimed at bicycles and e-bikes, however, ceramic is amazing stuff. I want to see how effective it is in a motorcycle application.
Ceramic is known for its low friction properties and hardness. Ceramic has high resistance to wear and heat as well as anti-corrosive properties. It is used for heat-affected parts such as cylinders, piston crowns and high-performance brake discs, as those used in MotoGP and on some Supercars and Formula 1 braking systems. This kind of makes sense to me, to use ceramic as a component in chain lube (considering what a chain goes through) as it reduces friction, lowers operating temperatures, reduces corrosion, enjoys great 'creep' over moving parts and great adhesion strength.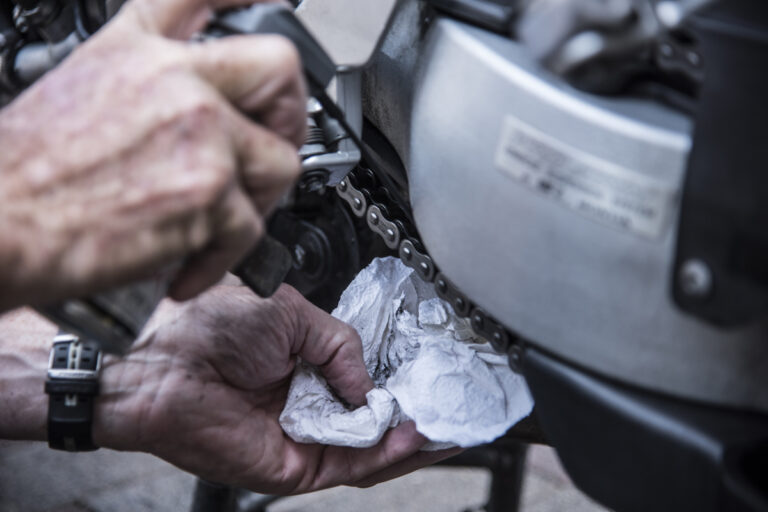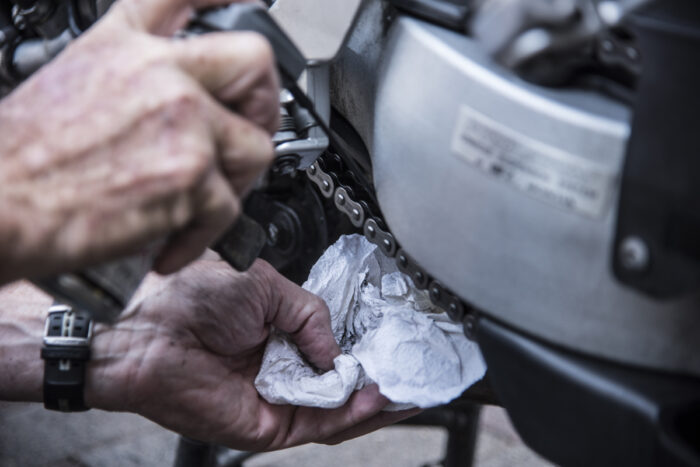 The spray comes in a handy to-pack 200ml can with a funky nozzle design which allows the spray nozzle to fold down flat against the can. My initial findings are pretty positive, but I will report back when I can comment on longer-term use in all weather conditions. Needless to say, I am using it on my mountain bike too, so I will give you feedback on that as well.
Having cleaned countless bikes over the years, I reflected on how lucky the current crop of bikers are, to enjoy the benefits of motorcycle-specific cleaning and care products from companies like Liqui Moly. Not only does it make the cleaning effort way easier, but it also gives a vastly better end result.